Friday, March 17, 2017
Enjoy the magic... Happy St. Patrick's Day! http://rebeccajvickery.com/
Friday, March 10, 2017
Here's some things I learned about Saint Patrick while researching for this post that I never knew until now.
March 17 is not Saint Patrick's birthday, it is his date of death. He was born in 387 AD in Britain and died March 17, 461 AD. When he was sixteen years old, he was kidnapped from his home in Britain by Irish Pirates and taken to Ireland where he became enslaved. At the time, Ireland practiced paganism led by the Druids. Saint Patrick converted many of the Irish to Christianity over his lifetime, and he did so by using traditional Celtic symbols like the Bonfire and the Sun. He demonstrated the Holy Trinity by using the Celtic symbol of the Shamrock.
Here are a few factoids you may not know about Saint Patrick:
1. Patrick was not his given name. "Patrick's 'real' name was Maewyn Succat, or in Latin, Magonus Succetus," according to Giraffe Childcare and Early Learning, citing Irish legend, in a recent educational infographic it created for the holiday. He took on the name Patrick when he became a priest.
2. The shamrock is not the symbol of Ireland. That honor goes to the harp. A popular icon of the holiday, the shamrock was used by St. Patrick to teach the Holy Trinity.
There is an Irish tradition called the "Drowning of the Shamrock" in which a shamrock is worn on the lapel for St. Patrick's Day and tossed in the last drink of the evening.
3. You may not know this, but there are no female Leprechauns—only males. Just sayin'…
4. About those snakes Saint Patrick supposedly cast into the sea: some say the snakes were symbolic of the druids and paganism, others say the snakes were really snakes. Ireland never had snakes. When the ocean receded from the land, Ireland had never connected to other land that had snakes, so there were no snakes.
5. If it seems like Guinness is everywhere—it is. Approximately 13 million pints of Guinness will be consumed worldwide on St. Patrick's Day, according to WalletHub, which released a St. Patrick's Day by the Numbers report this week.
6. The first St. Patrick's Day celebration took place in America in Boston, Massachusetts, in 1737.
7. St. Patrick's Day rakes in a lot of green. The average amount American St. Patrick's Day revelers will spend this holiday is $36.52 per person, totaling a combined $4.6 billion.
8. "Everyone is Irish on St. Patrick's Day", but 33.3 million in America really are, which is seven times the population of Ireland. You'd think we'd get to vote in their elections.
9. That Pot O' Gold won't go as far as you think. Should you be lucky enough to actually find that mystical pot at the end of a rainbow this St. Patrick's Day, and it contained 1,000 gold coins weighing one ounce each, WalletHub estimated the total current worth at $1.26 million. Now that's a bummer. Maybe it would be better to enter the lottery.
10. St. Patrick's Day beers were forbidden for decades in Ireland. Despite the majority of modern-day St. Patrick's Day celebrations centering around bar crawls and drink specials, from 1903 until 1970 all pubs were closed on the holiday due to religious observances. So, maybe it's more fun to be in America on St. Patrick's Day than to be in Ireland.
I hope all of you, no matter your religion or national origin, have a wonderful day on Saint Patrick's Day. Have fun, drink responsibly, and don't forget to wear some green or you'll get pinched.
Sarah J. McNeal
is a multi-published author of several genres including time travel, paranormal, western and historical fiction. She is a retired ER and Critical Care nurse who lives in North Carolina with her four-legged children, Lily, the Golden Retriever and Liberty, the cat. Besides her devotion to writing, she also has a great love of music and plays several instruments including violin, bagpipes, guitar and harmonica. Her books and short stories may be found at Prairie Rose Publications and its imprints Painted Pony Books, and Fire Star Press. Some of her fantasy and paranormal books may also be found at Publishing by Rebecca Vickery and Victory Tales Press. She welcomes you to her website and social media:
Sunday, March 5, 2017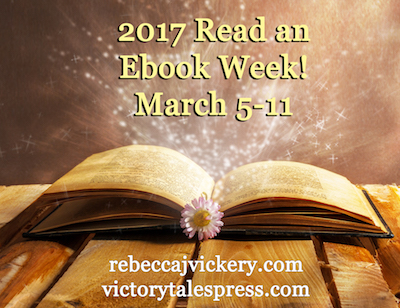 ~ * ~ * ~ * ~ * ~ * ~ * ~ * ~ * ~ * ~
2017 Read an Ebook Week Promotion!

March 5 - 11
Enjoy these selections from us for free!


~ * ~ * ~ * ~ * ~ * ~ * ~ * ~ * ~ * ~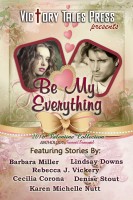 Included in the Collection:
Hearts as One by Barbara Miller
A Valentine Wedding by Lindsay Downs
Clint's Choice by Rebecca J. Vickery
Afterlife by Cecilia Corona
A Latte Love by Denise Stout
Heart of the Sea

Be My Everything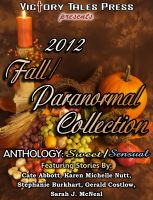 Collection includes:
Love is Eternal by Cate Abbot
Shattered Illusions by Karen Michelle Nutt
Night of Magic by Stephanie Burkhart
Magic Words by Gerald Costlow
2012 Fall/Paranormal Collection
A Spring/Easter Collection Anthology: Sweet
VTP Special $1.50 for Paranormal Pleasures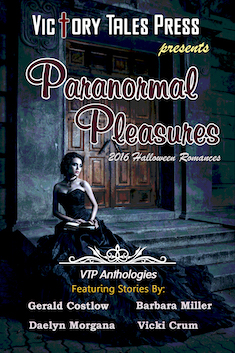 Paranormal Pleasures
Stories Included:

Ghost of a Chance by Gerald Costlow
Right Turn by Barbara Miller
Embermyst by Daelyn Morgana
Something About Autumn by Vicki Crum

~ * ~ * ~ * ~ * ~ * ~ * ~ * ~ * ~ * ~
Books for 99¢
~ * ~ * ~ * ~ * ~ * ~ * ~ * ~ * ~ * ~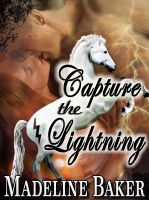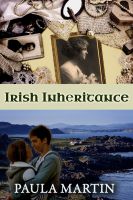 ~ * ~ * ~ * ~ * ~ * ~ * ~ * ~ * ~ * ~
FREE AT SMASHWORDS!