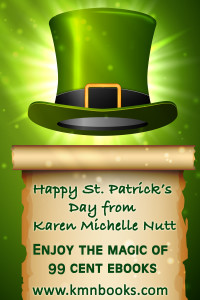 Before Bram Stoker, the original vampires lived among the humans...
Medieval vampire romances...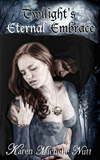 TWILIGHT'S ETERNAL EMBRACE
Adryanna, a Lathe Sith, mourns the death of her recently mated sister, but she
finds solace in the most unlikely place—in the arms of Bram, an Oiche
Sith. She should fear him, loathe his existence, but instead she longs
for their twilight embraces. Bram admires Adryanna's strength and wishes
only to protect her, even if it's from him.


If Bram cannot find a way for Adryanna to survive the blooding ritual
the romance is doomed. They seek help from Sheerin, Bram's cousin, who
believes he's found a way for the Lathe Sith to survive, but others in
the Oiche Sith clan do not wish for them to succeed.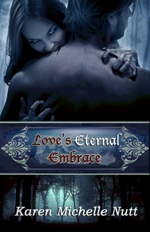 Love's Eternal Embrace
(Vampire Tale of Ireland's legendary Dearg-du.)
E-book available at:
Kindle
/
Nook /
Smashwords
Blurb:
A knight...
A lady...
And a deadly dark secret...
A fiend dwells in the forest and Sir Liam Cantwell sets out to slay it. Only the fiend is a fair maiden named Glamis Drui. Will Liam fall prey to her deadly embrace or will his knightly charms be her undoing?
If you're looking for a sweet Contemporary romance, you'll find a we bit of magic with Mr. O'Grady's Magic Box.
Only $2.99

Mr. O'Grady's Magic Box

(UNBELIEVABLE FINDS PARANORMAL Series)
This sweet tale surrounds Aubrey and Ian. They shared a whirlwind romance, but it ended abruptly with no closure. Aubrey's arrival at the inn will give Ian a chance to explain why he left her, but will it be enough for her to forgive him? Can a romance gone wrong be rekindle into something more profound? /
E-book Available at: Kindle / Nook