Sitting at a computer all day can take a toll on the body. We're meant to move, but it took me a while to find just the right motivation to make me want to exercise. For me, I wanted something that would benefit my mind, body, and soul.
Let's face it: if you dread the exercise program, you won't stick with it.
Trust me, you aren't alone. I purchased an exercise bike, but no matter what I did to make this routine something to look forward to, I began to dread taking a seat and bicycling for forty-five minutes. Now this lovely item sits in my living room as a wonderfully expensive coat rack.
Walking was fun, when I had someone to chat with, but this also became too easy for me to say, 'I'm too tired, let's skip it tonight'.
I've always been curious about Yoga. My girlfriend and I took a beginner's class a few years ago, but everyone seemed to know what they were doing, and we both felt lost. The yoga instructor didn't show us any of the poses, she just rattled off what she wanted us to do next. I finally glanced at my friend and said, "What the heck is a Vinyasa?" And when I glanced at the other students, I still hadn't a clue. We paid for the class but only attended two of the sessions. Another waste of money.
I thought I would never give yoga a chance again, but a little over a month ago, I decided to see if there was an online course I could try in the privacy of my home. I still felt this was something I wanted to do since Yoga is for the mind, body and soul. There just had to be a 'Yoga for Dummies' video. There seems to be videos for everything else. Why not Yoga? Besides, I could wear whatever I wanted in the privacy of my home, look as foolish as I wished, and I could pause the video if I needed to. Yoga is all about what makes you feel good. I was ready to try it again.
I came across 'Yoga With Adrienne'. She's a wonderful instructor, and I swear she knows exactly what I'm doing and will give encouraging instructions to correct a position, or simply remind me to breathe. Who knew that I held my breath so much?

She explains every move and how good it is for that part of the body she concentrates on. I finished her 30 Days of Yoga With Adrienne, and I'm now starting on 30 days of Yoga Camp. I usually do the class before work, and if I'm inspired, I may do another one of her classes at night. She has videos for the abs, back pain, weight loss, balancing, relaxing, and even breathing. You name it, she probably has a video for you to follow.
I finally found what works for me. I look forward to taking out my mat and tuning into a new Adrienne yoga video.
I may not be able to stand on my head – yet, or do anything fancy, but my flexibility has improve, and it makes me feel like I can take on the day.
And yes, I know what Vinyasa means now. It is a Sanskrit term that refers to a transition between two different positions, but my favorite word is Namaste (nah'-mah'-stay). Meaning: The divine light within me salutes the divine light within you. Isn't that beautiful?
Yoga may not be for everyone, but it works for me.
For my character in Soul Mate, Isabella Lucci, finds meditation and crystals a way to relax her mind, body and soul.
In my tale, Soul Mate, Isabella Lucci, finds meditation and crystals a way to relax her mind, body and soul.
In this snippet.

Garran (Grim Sith, a Scottish vampire) was showing Isabella (Necromancer) how to defend herself and after the session, she wanted to repay him for helping her by showing him a technique she uses for relaxation. Garran grumbled a bit, but finally he stretched out on the floor, wearing worn jeans and no shirt. Believe me, Isabella thinks he wears this look well. In her thoughts: 'He stood with his hands on his hips, looking James Bond kind of sexy, even with the way he was dressed with his jeans hanging low on his hips and his bare chest looking as if the gods chiseled him into perfection. Yep, dangerous and suave, all in one lovely package.'

She kept doing that. Surprising him. Every time he believed he'd figured out Isabella Lucci, another intriguing aspect revealed itself.
He'd never bonded with someone so completely and he'd only used a minor blood ritual with her, one where she didn't even taste his blood. The only bit of him that could have gotten into her system was his saliva he used to close the wound.
So instead of ushering her into the library, while he made himself scarce, he decided to take her up on her asinine request. He planned on being relentless with his training in hopes of deterring her from the fantasy she held that she could defend herself from a preternatural being. Instead, this human female refused to be intimidated and refused to give up. Her muscles had to be screaming by now.
He admired her audacity to confront him at every turn and he found he liked that.
Now the woman wished to soothe him. She placed crystals around him and rubbed the stones on his bare skin. He gritted his teeth together, wondering if she knew what sweet torture she bestowed upon him. Warm, soft hands on his body… He had not felt such warmth, such gentleness in a long time. To his surprise, his muscles relaxed as her long fingers lightly caressed him.
For a petite female, she handled herself like highland lassies of old. She'd have made a good wife back then—strong and built for the rough life along with the added pleasure of possessing the face of an angel. Her dark wavy hair and those hazel eyes with golden rims did him in from the start.
He inhaled deeply, letting her essence envelope him. Her womanly scent drove him to distraction and it took all his will power not to act upon it. He doubted she knew the danger she was in, and in more ways than one. Heck, maybe she did know, and believed she could handle it.
"I hope I'm not interrupting anything," Harrison announced at the doorway, leaning against the wood frame with his arms crossed against his chest and a Cheshire grin plastered to his face.
With a curse, Garran flew to his feet, scattering the crystals and knocking Isabella over in the process. She landed on her behind with a grunt of annoyance. Her eyes narrowed as she glared up at him.
"Forgive me." He offered his hand and helped her to her feet. All the blood rushed to her face, making her cheeks a beautiful shade of crimson.
Harrison chuckled, obviously taking great joy in their discomfort.
"Garran showed me some moves," Isabella stammered.
"Oh, I just bet he did." Harrison continued to smile like a fool.
In case you're wondering, Harrison is a long time friend of Garran's, a werewolf from the Mac Tire clan. He's the one who recruited Isabella to help them catch the Soul Taker.
I hope you enjoyed the post, now take on the day, and remember every breath you take is precious. Fill those lungs and just breathe.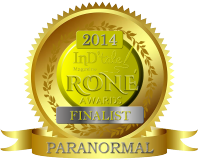 No soul is safe…
A vampire from the Grim Sith sept is sucking the souls out of young women from the Boston area, but this sinister crime is far worse than a vampire seeking substance. He's selling the souls to the highest bidder and it seems business is booming.
A vampire, a werewolf, and a Necromancer are a most unlikely team, but Garran, Harrison, and Isabella plan on putting a kink in the dubbed Soul Taker's plans. It's personal now. One of their friends has fallen victim to the Soul Taker's charms, but to stop him from hurting anyone else, their efforts may involve raising the dead.
E-book Available at:

Print Available at:
Audible is narrated by Guy Veryzer.
Available at:

Audible US

/ Audible UK
ABOUT THE AUTHOR:
Karen Michelle Nutt resides in California with her husband, three fascinating children, and houseful of demanding pets. Jack, her Chorkie, is her writing buddy and sits long hours with her at the computer.
When she's not time traveling, fighting outlaws, or otherworldly creatures, she creates pre-made book covers to order at Gillian's Book Covers, "Judge Your Book By Its Cover".

Whether your reading fancy is paranormal, historical or time travel, all her stories capture the rich array of emotions that accompany the most fabulous human phenomena—falling in love.
If you're interested in Yoga With Adrienne, here's a link to one of her videos to learn the 'Victorious Breath' or Ujjayi Pranayama. This is the first video in her Pranayama Series that focuses on breathing techniques. Ujjayi is used to focus the mind and assist in the synchronicity of movement and breath. Enjoy. Here's the link just in case the video doesn't work for you: https://www.youtube.com/watch?v=IQrsJ-yZWV8